30.04.2011 22:20
Of cause I couldn't but help myself and actually give hybrid a try after watching all the beauties that others have created!
Anyways, my daughter will turn 3 in just few days and I am wanting to create things for her birthday party such as cup cake toppers and such. I did start out though with this birthday sign that I made by using Down This Road Designs new kit called My Sidewalk Art.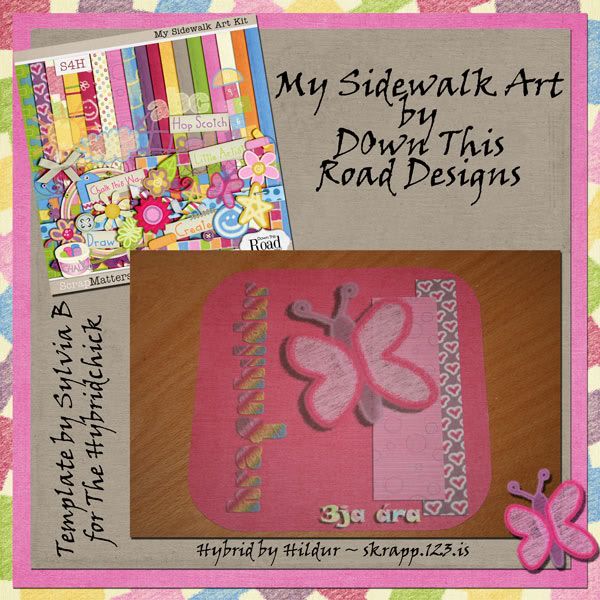 You can find the hit here:
My Sidewalk Art
by Down This Road Designs
My Sidewalk Art Rainbow Alpha
by Down This Road Designs
Today's page views: 13
Today's unique visitors: 9
Yesterday's page views: 40
Yesterday's unique visitors: 13
Total page views: 158056
Total unique visitors: 47668
Updated numbers: 16.7.2018 19:39:33
Links
Who am I?
My name is Hildur and I am a 31 year old mother of two, a 5 year old boy and a 3 year old girl. I've been married to my best friend for 10 years. I work in special ed, where I mainly work with children on the autism spectrum. I love scrapping and use it as a way to get some me time. I am currently on 4 CT teams as well as a SMG at ScrapMatters. Here you'll find my LO's, as well as what is happening with my designers and ScrapMatters community. Once in a while I'll post a freebie or some challenge I am taking part in or hosting.