Category: Freebies
25.08.2011 20:50
Angie from Down This Road Designs has these two new kits available in her
store
at ScrapMatters as off tomorrow.
Check out her
blog
for a chance to win either one of these kits.
19.08.2011 17:27
I have another template freebie available for you guys. Hope that you will enjoy it.
To download this template either click the image above or click
here
14.08.2011 11:46
I have wanted for a long time to try to create a template and ended up making one last night. I do hope that you guys like it and will use it. I would love to see any LO's that you guys happen to create with my template.
To download this template either click this link
here
or the template itself.
I created this LO here with my template using Down This Road Designs kit called
First Flight
.
10.08.2011 10:04
Angie from Down This Road Designs is releasing this new kit in her
store
on Friday.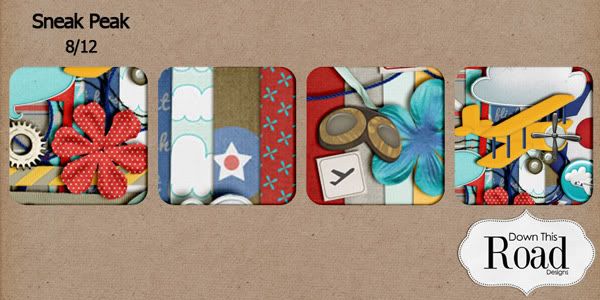 For a chance to win this kit head on over to her
blog
and leave her a comment. She will be giving one lucky poster this kit.
15.07.2011 09:50
Who isn't up for some Christmas in July!
Down This Road Designs has this adorable kit in her store right now

And I have this QP freebie available for you right here



And here is my LO with this QP

27.06.2011 12:00
VM Squared Designs has this gorgeous template available for download at the
Tuesday Template challenge at ScrapMatters
.
And here is my take on this fun template.
The kit I used is called Tangerine Twist by LDrag Designs
16.06.2011 10:47
Well since Father's Day is just around the corner I created a brag book by using a kit called
William
by Jeanine DeOre. This brag book is available on her blog and by clicking
here
or the image you'll be taken directly to her page where you can download the brag book. Enjoy!
Today's page views: 67
Today's unique visitors: 12
Yesterday's page views: 39
Yesterday's unique visitors: 10
Total page views: 166391
Total unique visitors: 50011
Updated numbers: 22.1.2019 18:47:56
Links
Who am I?
My name is Hildur and I am a 31 year old mother of two, a 5 year old boy and a 3 year old girl. I've been married to my best friend for 10 years. I work in special ed, where I mainly work with children on the autism spectrum. I love scrapping and use it as a way to get some me time. I am currently on 4 CT teams as well as a SMG at ScrapMatters. Here you'll find my LO's, as well as what is happening with my designers and ScrapMatters community. Once in a while I'll post a freebie or some challenge I am taking part in or hosting.