03.08.2011 09:18
Yes you heard me there will be a birthday bash this coming weekend at ScrapMatters and my very own designer,
Angie from Down This Road Designs is having a chat on Friday night at 8:30 ET (7:30 CT, 6:30 MT & 5:30 PT
). Come and share a wonderful moment with is in the chat room.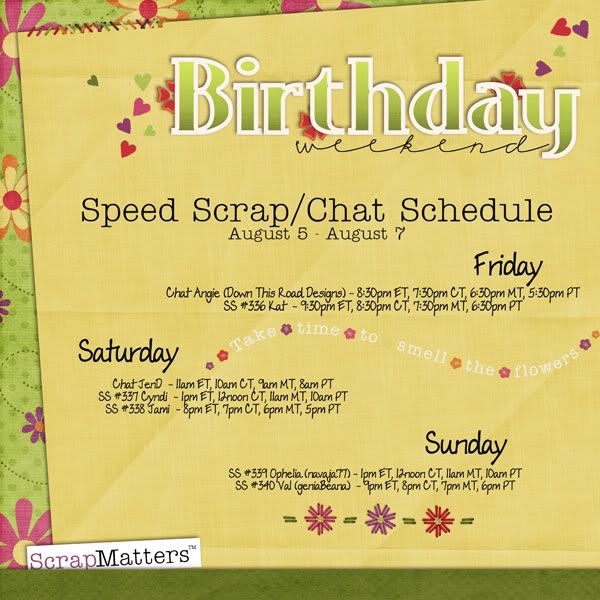 Today's page views: 29
Today's unique visitors: 13
Yesterday's page views: 18
Yesterday's unique visitors: 8
Total page views: 158187
Total unique visitors: 47690
Updated numbers: 18.7.2018 20:04:41
Links
Who am I?
My name is Hildur and I am a 31 year old mother of two, a 5 year old boy and a 3 year old girl. I've been married to my best friend for 10 years. I work in special ed, where I mainly work with children on the autism spectrum. I love scrapping and use it as a way to get some me time. I am currently on 4 CT teams as well as a SMG at ScrapMatters. Here you'll find my LO's, as well as what is happening with my designers and ScrapMatters community. Once in a while I'll post a freebie or some challenge I am taking part in or hosting.